Google Search Ads

Google Maps Ads

Ads Phone Call Tracking

Detailed Reporting
keyboard_arrow_leftPrevious
Nextkeyboard_arrow_right
Google Search Ads

Google Maps Ads

Ads Phone Call Tracking

Detailed Reporting
keyboard_arrow_leftPrevious
Nextkeyboard_arrow_right
ERAdventure Escape Room Marketing Plan
ERAdventure sets your Escape Room up for success, giving you a solid foundation in Google searches and Google Maps so escape room lovers can find you quickly. Your journey to more online bookings and higher revenues begins with ERAdventure.
Get Higher Clickthrough Rates (CTR)
Your journey to the top spot in Google search starts HERE!
We know… Your Escape Room is impressive, filled with excitement, wonder, and adventure for visitors. Unfortunately, this alone is not enough to drive revenue for your business. Your Escape Room needs a robust marketing and advertising strategy that tells people why they should visit your website. And once they get there, the site needs to provide the best user experience to get people to book an adventure. If you're new to digital marketing, Google is the best place to begin your digital marketing journey. ERAdventure provides strategized Google Ads campaigns that leverage Google Search and Google Maps ads to boost your Escape Room's online presence. Our expert Google Ads marketing strategists create engaging ads that will increase traffic to your Escape Room website.
What Are The Benefits of ERAdventure?
Targeting Escape Room lovers and people who are already interested in an escape room experience is the fastest way to increase website traffic and conversions. We designed ERAdventure so you can hit your target audience with a BANG right out of the gate. ERAdventure offers:.
Google Search Ads

Google Maps Ads

Ads Phone Call Tracking

Detailed Reporting
Most people search Google Maps for local services. Our Google Maps ads will cut through the noise and display engaging ads for your Escape Room when people search for related keywords and terms. With Call Extension, smartphone users can call you directly to get more information about your services, leading to more bookings. And Phone Call Tracking means you'll know how much revenue the calls from your ads are driving to your bottom line.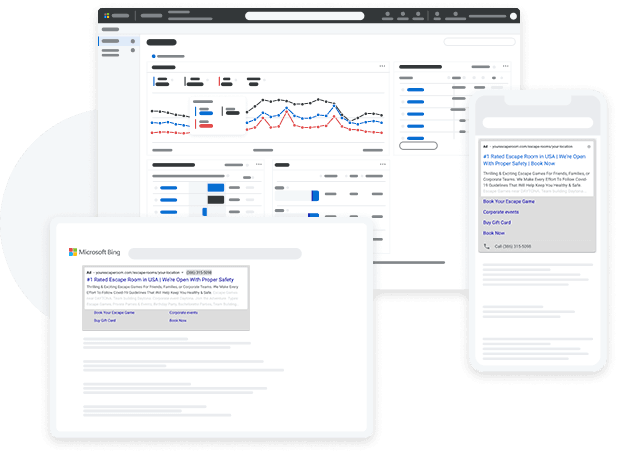 Increase Bookings With Paid Search And Google Maps Ads
ERAdventure gives you the high-quality Google Search and Google Maps ads your Escape Room needs to appear at the top of the Search Engine Results Pages (SERPs). And phone call tracking is provided, so potential customers can call you directly for more information or to book an Escape Room experience. The success of your Google Ads campaign depends on knowing who your target audience is and the intent behind their search query. We work within your budget to build Google search campaigns that give you the best results. We cut out the waste and target the best keywords that align with the intentions of people buying your Escape Room packages. When people search for the keywords we target, they will see engaging ads with the right message, leading to higher-quality clicks and more conversions.
What Our Customers Are Saying
Love working with the team at ERPPC. They're very professional, flexible, friendly, and helpful. When focus needs to adjust, we work together to get the best service. Enjoyed the data behind their suggestions too. Recommendations come back by accurate data, which is hard to come by with some companies.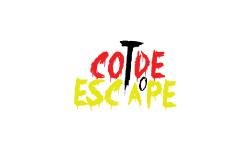 The escape Room PPC team is a true pleasure to work with. Honesty, Integrity, Transparency is included in their policy. They reduced overall cost while maintaining efficiency & they have increased our bookings by 73%. I would highly recommend their services.
It has been a wonderful experience working with Escape Room PPC Limited. They are highly knowledgeable and resourceful on all matters of our escape room. In addition, everyone I have come in contact with is so friendly and willing to assist in the escape room ppc team, creating a gratifying business relationship.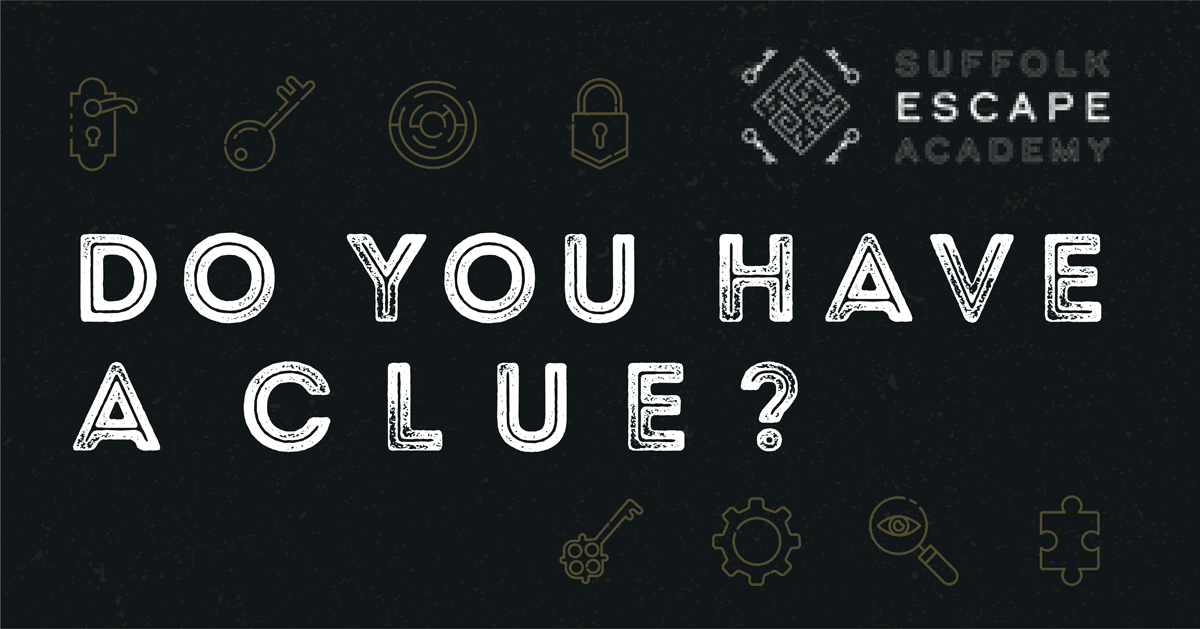 Ever since we started working with Escape Room PPC Group, our Google Ads campaigns have boosted performance. The team always comes to the table with new and fresh ideas. They have a very talented design team, and their ad copy was also top class. I would highly recommend working with them.
Frequently Asked Questions
Please check these Frequently Asked Questions to see if the answer is here.
When you choose EscapeRoomPPC to be your Escape Room digital marketing agency, you won't deal with a support chatbot giving you hope that someone will reply. We believe in transparency, making you part of the process every step along the way. When you have questions regarding your campaign and strategy, our dedicated team is always ready to answer them.
ERAdventure Gives Your Escape Room A Solid Digital Marketing Base
Google Ads is a great first step to advertising your Escape room on digital platforms. ERAdventure will provide you with a strong foundation following which you can continue to expand your growth.
Escape room marketing for every stage of company growth. All Marketing plans are built to fit your escape room marketing needs.
Escape room marketing for every stage of company growth. All Marketing plans are built to fit your escape room marketing needs.